You're here because you want to get a great job at a tech company.
Let me show you how.
What do you need help with?
Figuring out what job I want next
Getting interviews when I apply
Turning interviews into offers
I'm Matt, and I'm on a years-long journey to be the most helpful product management job search coach in the world.
Here's what some of the people I've helped have to say. There are many more reviews on the testimonials page.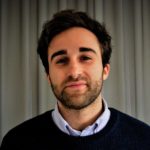 "I had a really great experience. This coaching tailors to people looking for PM jobs at very competitive places – it's a lot of work, and it's a guide to do well in every aspect of the interview, from tone to content to framing – to full on nail it. If someone's going for a PM job somewhere really competitive, it would be really good. But if someone was just looking to get any job as fast as possible this might be too detailed." -Christian, Senior PM, Wells Fargo
---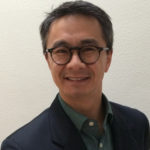 "By the time you and I hooked up, I was close to a year without a job and fairly desperate. In 10 months I'd only had 3 in-person interviews and a dozen recruiter screens. Searching that long really sapped my belief in myself and my capabilities, and I was doubting my competence as a PM and whether I'd ever work in the field again
The coaching gave me tools that didn't know I needed, and helped me articulate a more systematic approach to the job hunt. From a personal standpoint, it gave me more discipline in approaching the drudgery of the whole process. One thing job seekers lack is day to day structure.
I had one other coach in the past and it was a sh***y experience. What I really appreciate about your approach is that you did, some weeks for us, more work than I did. When I have a week when I struggle to be motivated, having you put all the work in, all the materials and the structure, it's motivating. At very least it causes guilt.
If you're thinking about working with Matt as a coach, I would say jump on an opportunity like this early. Don't wait until you exhausted all your tips and tricks. Use it to bring yourself a sense of urgency if you don't already have one. Not giving yourself every tool available puts yourself at a severe disadvantage." -Mike, Senior PM, Autodesk